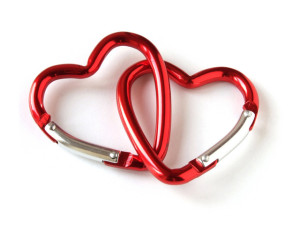 When we fall in love the last thing on our minds is future pain. The beginning of love is joyand quite thick rose tinted glasses. Everything about our partner is perfect, nothing is annoying, and it is all practically perfect.
But everything changes with time, including the way we view people and the one we love is not immune to this. Tiny things you liked as a "quirk" in the past might begin to grate on you in the present. Things you used to agree on can now lead to arguments, as you or your partner might have changed opinions on them. You may feel you have grown and your partner has stayed the same and is becoming boring. Maybe you feel as if you've grown apart. All this could lead to not feeling happy or satisfied in your relationship anymore.
Obviously this could be resolved by simply talking to one another, but often this is where the problem begins: you or your partner could be scared of admitting that there are problems. Or you might want to talk, but don't know how. You have tried to talk, but things came out wrong or are simply misunderstood, leading to an argument and a continuous strain in the relationship. Some people just let things build up between one another, until inevitably they grow apart to such a degree that separation seems to be the only option. Or maybe you are arguing about hundreds of little things instead of discussing the one thing that matters, this too often leads to the mutual decision of ending the relationship.
What if deep down inside you still love your partner and you want to make it work but just don't know how? There are things that can be done, but you need to be open to accepting outside help from a stranger. Someone, trained in dealing with problems like these, could help you talk about your problems in a new environment without history.
Relationship Counselling also known as Couples Counselling or Marriage Guidance, is one of the more well-known forms of counselling, mainly because TV shows often use it as some sort of jokey plot devise. This has led to couples being wary of taking this step. These couples are missing out on valuable help, as Couples Counselling can be an effective way of getting couples to open up to each other, listen and to help them understand where problems lay. Contrary to the TV shows: you will NOT be told what to do, or receive some hippy-dippy therapy: Instead you will finally sit down with your partner and reflect on the past and present, while looking toward the future. The counsellor is there to guide, to raise awareness on issues that get ignored in the heat of the moment and to keep the conversation going. They do not take decisions for you, they do not take sides, and they are there for both of you as the relationship is the priority, not the individual.
The biggest fear of talking to a partner can be that of opening up even more: you live with a person every day and they already know so much, what more do you want to share? Often they don't know as much as you think, and things simply hover in the air unsaid. Gentle guidance of a trained counsellor can help you to speak words you have been afraid to say. Letting go of so much anxiety and fear in front of a partner can give quite a boost to a relationship, because a deeper understanding is built.
Is there a right time to seek help? You might wonder. The right time to seek help is when it feels right for you. If you feel you need help, then you need help. Don't worry if a problem may be "too little". A small problem is never small if it stands in the way of your happiness. You might also worry that a problem is not really a "couples' problem". But in fact: anything that stands between two partners IS a couples' problem.
Of course taking Couples Counselling will not necessarily mean the two of you will be together. But even then it is beneficial: it will help both of you realise where you went wrong and support you for the further decisions. You will end up with everything out in the open: no questions, no lingering "what ifs" or loose ends. You will find it easier to separate on good terms and stay friendly, if it comes to that. This will also benefit children, if they are in the picture.
You may end up feeling stronger as a couple, as a person or both. Don't wait until a "small" problem has grown. You are together right now and deserve to spend time together in love, not sadness. Take the step towards making things better.
Dannii Cohen
...
Read more