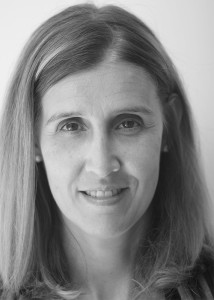 My name is Adriana Amorim. I am a qualified
counsellor and psychotherapist and a test registered member of the British Association of Counselling and Psychotherapy (BACP) working in Chiswick (W4), seeing individuals and couples.
I have worked with individuals suffering from a number of difficulties and challenges including anxiety, stress, panic attacks, depression, post-traumatic stress disorder (PTSD), learning disabilities, HIV, agoraphobia, bereavement & loss, relationship difficulties, suicide, addiction, eating disorders, sleep disorders, sexual abuse, cancer, obsessional behaviour, self-harm, amongst others.
I work integratively drawing from psychoanalytic and existential approaches. I have worked in the field of counselling and psychotherapy for several years in London and abroad for a number of organisations including Westminster Mind, Cruse Bereavement and the NHS IAPT service.
I have trained in Existential Counselling & Psychotherapy and in Psychoanalytic Psychotherapy. Additionally I have done specialist training in Bereavement Counselling, Panic Attacks Treatment, Cognitive Behaviour Therapy (CBT) and Mindfulness. I enjoy continually expanding on my training and development.
Research has pointed out the main contributing factors for therapeutic effectiveness as the therapist skills and the quality of the therapeutic alliance (Corrie & Milton, 2000). The ability to adequately combine and use different approaches can help therapists to better serve their clients by looking beyond the restrictions of these models and seeing how clients can benefit from other perspectives.
I have a breadth of experience in working with life transitions such as young adulthood, motherhood, midlife, loss & bereavement and the anxiety, sense of despair and sometimes depression brought about from these changes in life.
I am registered member of the British Association of Counselling and Psychotherapy (BACP) and I work in accordance with BACP's 'Ethical Framework for Good Practice in Counselling & Psychotherapy'.
"Helping clients to find meaning, purpose and a stronger sense of self in their world is an important part of my work as a therapist. I consider a privilege to be part of the process of self-discovery and reconstruction in others, assisting them to identify ways to become more creative with their lives and moving to more sophisticated patterns of thinking, feeling and being".