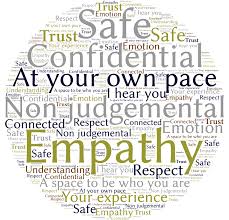 Have you ever heard anyone saying 'this is just an excuse to wallow in misery"? If given the option would people really choose to wallow in misery as opposed to living a happy, fulfilled life? Fortunately statements like that are becoming less and less common and the stigma attached to mental health illnesses such as depression and anxiety has significantly diminished over the years. It is not so uncommon nowadays for people to look for counselling or psychotherapy as a way to overcome difficulties or as a powerful ally against the battles of mental illnesses.
A frequent misinterpretation of looking for counselling is that only weak people or 'losers' do it. This could not be further from the truth. As Richard Taite, founder of Cliffside Malibu, a Drug & Alcohol Addiction treatment centre in the America, said "Not only do successful people not fear therapy, they embrace it…. Psychotherapy is a tool that creates success. Smart people use it."
Awareness of mental health illnesses has also increased in recent years in the UK. The Mental Health Foundation (UK's leading mental health research, policy and service improvement charity) has created the Mental Health Awareness Week. For one week each May they campaign around a specific theme. This year's theme was anxiety, one of the leading causes of mental ill-health in the world.
British Association for Counselling and Psychotherapy (BACP)'s Governor, Dr Andrew Reeves says that the greater awareness of mental health illnesses, largely thanks to high profile people such as Alastair Campbell speaking out about it, is also relevant. "While, traditionally, things got worse and worse until the GP eventually prescribed medication, I think this growing awareness has made people much more likely to recognise and acknowledge their own mental health problems and be more proactive in seeking support at an earlier stage."
A BACP survey carried out earlier this year has revealed that 28 per cent of Britons have consulted a counsellor or a psychotherapist, compared to just one in five people in 2010. "The significant increase in the number of people consulting a counsellor or psychotherapist is evidence that people are seeing more and more value in these extremely effective interventions" says Dr Andrew Reeves.
It makes sense to think that if you had a heart condition you would look for a cardiologist, or if you had a broken arm you would be seen by an orthopaedist. Therefore with the awareness of mental health problems increasing and the stigma around it decreasing, people in the UK might find it a bit easier to look for a counsellor or psychotherapist if they feel they can benefit from it or envisage the chance of leading a happier, less stressful life.
...
Read more